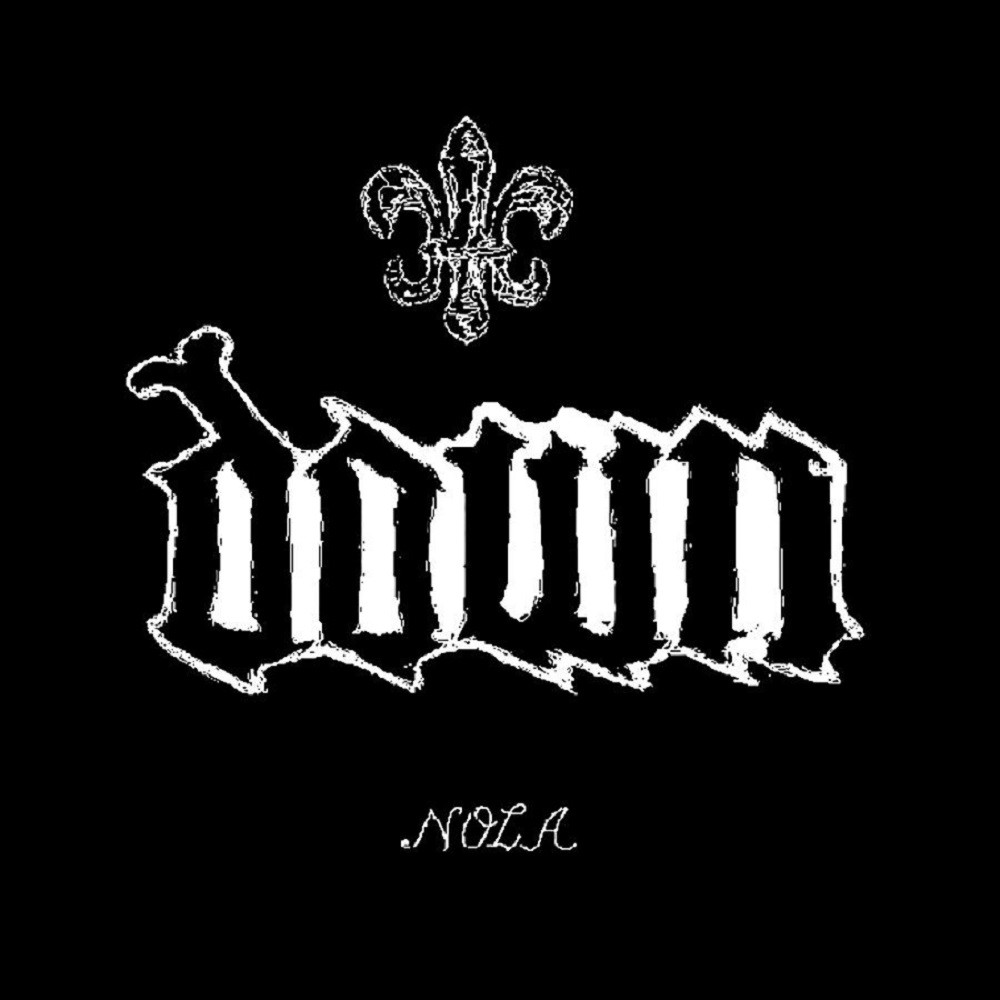 It's crazy to think that 25 years have passed since this now legendary debut album was released. There are lots of debut albums that I've heard that have stuck with me but, this one in particular is one that will always blow my mind every single time I put it on. I'm talking about the first Down album, NOLA. This album is one of the all time greatest debut albums EVER!
Before we get into the album itself, the history of the band should be discussed. Down formed back in 1991. The group was started first by Philip Anselmo and Pepper Keenan. Kirk Windstein and Jimmy Bower would join not long after along with Todd Strange. Their shared interests in bands like Black Sabbath, Trouble, St. Vitus and others would serve as the inspiration for the music they would soon begin to write. NOLA was written mainly by Anselmo and Keenan over the course of a few years and jam sessions. The band would record 3 different demos and then pass them around to friends asking if they've heard of this band "Down" without ever saying who was in the band. Eventually, the original demo tape was distributed throughout the United States and Down played a small concert in its home town. A record executive from Elektra Records was attending the show. When he found out who the members of the band were, he signed Down to a recording contract. Talk about a real grassroots way of getting the name out there. Now, on to the album.
The moment the first note plays there is absolutely no denying that what you are about to experience is pure and unrelenting. There is not one song on this album that feels out of place or doesn't fit within the context of the vibe. The riffs alone on this album are astonishing. I could list all the songs but, why take away from the pleasure you'd get from listening and letting you take it all in. I'd like to take a minute and get into the overall vibe of the album. There is obviously a "metal" sound to it but, there is so much more. It's got a southern charm to it as well as a bit of blues and a very cool sludgey sound and at times almost dare I say "grunge" sound too. The sum of all these parts not only makes this album a true standout but, one that has gone on to influence and inspire so many other bands. For all the heaviness there is also a wonderful element of ambience too. For example, just listen to the song "Jail."
Down is a band that stands out not because of who is in the group but, rather because of the great music they created. Ever since I first heard Down in the late 90's, I've been a fan. I take a lot of crap from people for this opinion but, that's fine, Down is better than Pantera. I just think that Down is better. They have better riffs, songs, rhythm, and overall vibe. I read somewhere a long time ago back about the NOLA album and it said something to the effect of this is a landmark album that combines the talents of dedicated rock musicians, and should be included in any collection of heavy metal music. That statement is 100% true. Not only that but, this album should be in every record collection as well. Here's to 25 great years of Down's amazing debut!

Down- NOLA: