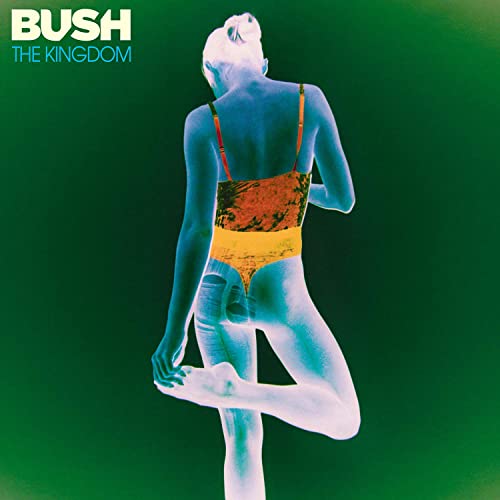 There are many bands that have tried to go back to their roots while still remaining relevant but, often the end result isn't quite what it should be or it feels rehashed. That is not the case with the new album The Kingdom by Bush. Their new album is refreshing and a welcome back to what many loved about them in the first place. Let me start off by saying this is a full on rock album and Gavin and company have really delivered. If you've been waiting for them to get back to some good riff rock, this is the album for you.
From the time the album starts to till it ends, the consistency and balance of rock is there. Gavin Rossdale promised a "heavy" album and he along with his band have truly delivered on that. The album is chock full of riff heavy songs like "The Kingdom," "Ghost In The Machine," "Bullet Holes," "Blood River," and "Our Time Will Come." There are also the more melodic heavy songs like "Flowers On A Grave," "Send In The Clowns," "Quicksand," "Crossroads" and "Falling Away." One of the more standout tracks is "Undone," which has some similarities to the more mid tempo songs in the bands catalog but, it feels fresh and current.
The Kingdom is a bit nostalgic but, not in a bad way. It has the best elements of both Sixteen Stone and Razorblade Suitcase along with a bit of an Institute vibe. Also, Gavin working with Tyler Bates (who helped resurrect Marilyn Manson's career with the great album, The Pale Emperor) has made a real impact and have made Bush relevant again in 2020. Another element that makes this album truly good are the performances by Chris Traynor and Corey Britz. Both of these guys have a very distinct style and it shines through on these songs. Most of the drums on the album were done by Gil Sharone (Current drummer Nik Hughes played on the title track and "Flowers On A Grave" and he did a killer job as well) and his work on this album is pretty damn stellar as well as usual. The songs on this album when played live will be huge. I can't wait for the day that comes again. The only thing that feels off about this album is how the songs were put in order. Personally, I would have chosen the title track, "The Kingdom" to start the album off with.
If you have given up on Bush, this is the album that will definitely bring you back into the fold. If you are looking for a really solid rock album, this is one that you should really take a listen to.
Overall Rating: B+
Bush- The Kingdom: